Back Pain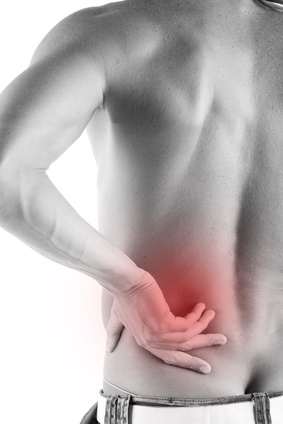 You are looking at this page because you have back pain. It may be your first incident or it may be the latest occurrence in a long line of back pain going back over many years. You may also have spent lots of time trying to find that instant fix by visiting many different types of mainstream and complimentary health professionals. But your back still hurts!
I do not promise any quick fixes, especially for longstanding back pain. My aim is to help you understand why your back hurts as opposed to which bit hurts. If we understand why, then we can endeavour to remove the cause or causes; this typically includes you taking responsibility to change how you move and perform activities, through the education and specific exercises that I will provide. And we will discuss your beliefs about how strong or weak your back is. If we just treat the symptoms and not the cause, the pain will often come back.
But I Hurt Now!
Yes, and I understand that; so I do provide treatment and advice on how to minimise your discomfort in the short-term.
Immediate First Aid
If you have hurt your back today, please contact me ASAP so that I can advise over the phone (no cost) on 1st Aid or if you need to seek immediate medical attention.
Longstanding Back Pain (Several months or years)
The cause of longstanding back pain is multi-faceted and often goes beyond what is physically happening with the structures that comprise your back. Together we will explore all of the factors that contribute to your pain experience to develop the best management strategy for you.
Final words...
...your spine is one of the strongest structures in your body; it has evolved to bend, twist and rotate to take you through life... let me help you get yours moving as nature intended!